Whatever you are looking for regarding
Concreting Services
Concrete Gold Coast can complete your project to your complete satisfaction .. always.
We are a versatile company offering all the services you could possibly need from a professional team of concretors.
CONCRETE STYLES
As technology advances so does the world of concrete offering a variety of styles such as;
Plain
Coloured
Exposed Aggregate
Decorative
Stencilled
New or Overlays
APPLICATIONS
Whatever your requirement is, we can complete your project to your total satisfaction.
Driveways & Pathways
House & Shed Slabs
Patios & Porches
Pool Surrounds
Car Parks & Floors
Flat or Sloping
GOLD COAST CONCRETE SERVICES
Concreting is all we do, this is the total focus of Concrete Gold Coast making us the ones to see for all your concrete needs in Brisbane Southside to the Gold Coast. Our concrete footings and driveway repairs and concrete resurfacing services are known for their top quality workmanship.
As a concrete Gold Coast based company concentrating only in concreting services for residential areas as well as civic and commercial projects we professionally perform all types of concrete constructions. We work closely with our domestic and light commercial customers to understand their needs and will assist with the design and construction of your project. We offer free quotes and competitive rates for all our concreting services. As a versatile concreting contractor offering the best services that can be found anywhere from Gold Coast to Brisbane Southside, and out to Ipswich areas, our Concrete Gold Coast company are certainly the team to call.
TRY US NOW – PH: 0450 288 639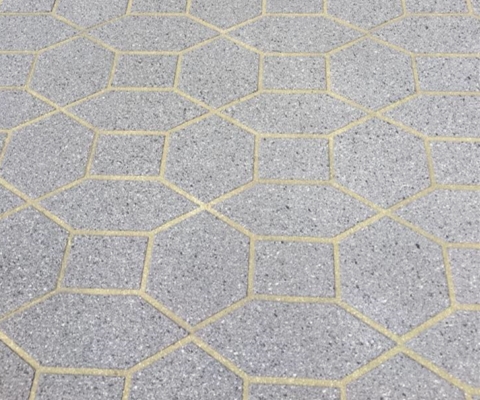 Decorative Concrete Experts
We work with all concrete products, projects and applications and as a specialised service, we have chosen to perfect the customising of Decorative Concrete.
Our Specialty
Decorative Concrete is the best way to liven up your surrounding environment. We are expert at transforming that grey, dull, boring concrete into an inviting and aesthetically pleasing floor or patio that are all-weather resistant. Our decorative concrete designs offer a wide and versatile range of the best designs together with a selection of colours and hues.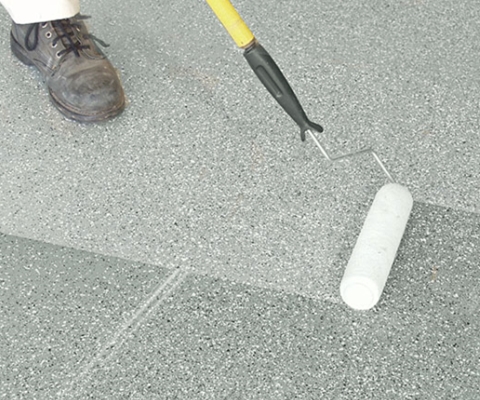 Anti-Slip Concrete
Anti-Slip concrete is not only a product recommended for around pool areas, it can become an important safety feature on pathways, driveways and patios. In fact, anywhere that is likely to get wet on a regular basis is worth considering for an anti-slip surface.. There are a few options of choice for this finish 1) if you are having new concrete laid, it can be brushed before setting 2) most decorative finishes can be non-slip to whatever level you require 3) for existing concrete, we can apply a non-slip coating. Non slip surfaces are extremely durable and not only a must in commercial and industrial applications, but a popular surface coating wherever there is the possibility of water.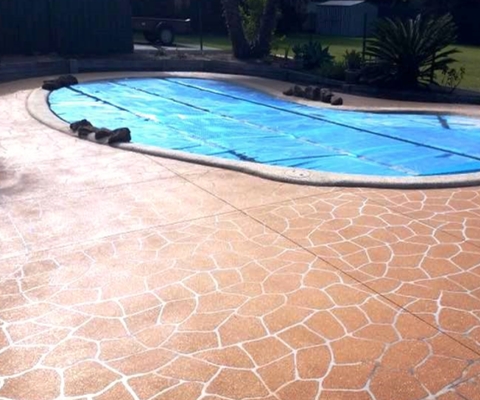 Pool Surrounds
Do you want to avoid segmented pavers and bullnose capping for a pool surround? Then concrete is the simple and cost effective answer. If it is the tile look you want, we can help you achieve the look of tiles with a once piece concrete area. There are a variety of options from plain to coloured and patterned to polished all with a non-slip surface. The variety is endless and there is definitely the perfect option for your pool. We will pour you concrete with a perfect 'fall to drain' which will eliminate water pooling or chlorinated water running into your gardens or lawn. The durability and low maintenance of a concrete pool surround far exceeds most other options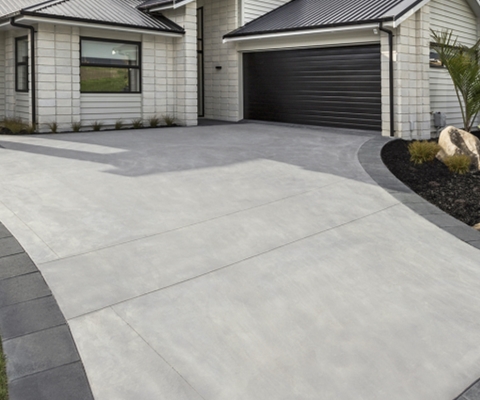 Driveways & Paths
Whether it is a new driveway or resurfacing an existing one, we have it covered, literally. Driveways would be the most common project for concretors and we can assure you that we have laid our fair share of them. We know the importance of taking whatever time is needed to discuss your requirements together with the anticipated traffic volume and weight. The ground condition and slopes need to be taken into account to ensure a solid driveway that will withstand the test of time exposed to the elements. Once the driveway is designed, we now have to get you from the car to your door. For this we will provide you with a suitable pathway with sufficient fall to ensure rainwater falls quickly without pooling in the lows of poorly screeded concrete.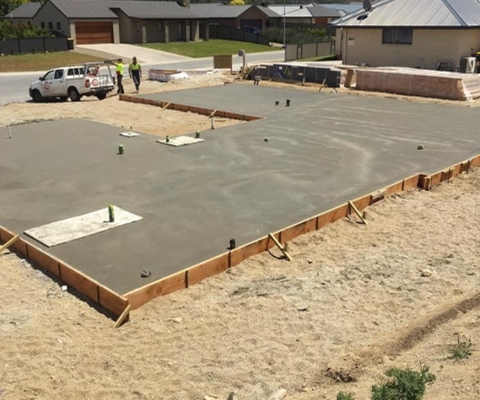 House & Shed Slabs
What Is a 'Slab'? It is a large concrete pad poured before the building is assembled on the top .. right? Wrong.
It is so much more than just a thick slab of concrete sitting on the ground. A slab foundation is a layer of concrete that is typically 100mm to 150mm thick in the centre and poured directly onto a prepared surface in one pour session specifically suited to the ground conditions, intended use and ground contour. The edges of the slab (up to 600mm) are thicker to allow for extra strength around the perimeter.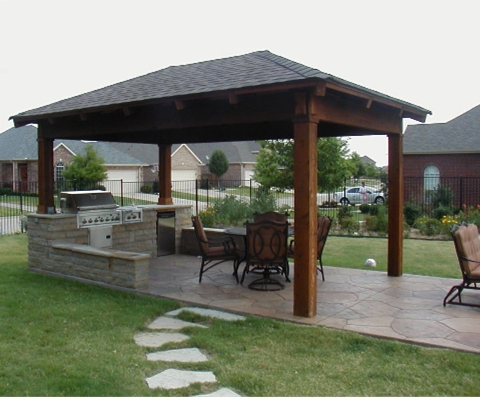 Patios & Porches
We are fortunate to have the climate that Queensland provides us with all year round. And we all enjoy our outdoor living. But to make the most of it, a patio or a porch is required which is suitable for our purpose. However, would a slab of grey, uncoated concrete do the trick? Apart from the inevitable staining from general use, the plain concrete in a patio area will always look unfinished. We have noted throughout our website that our specialty is decorative concrete. We can give you a concrete entertainment area with a floor as elaborate as you like in any colour that you like. Your choices are unlimited.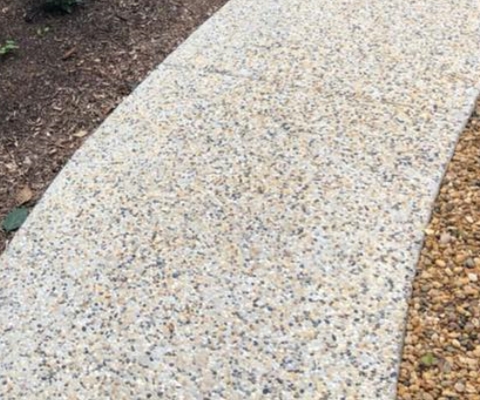 Exposed Aggregate
What is exposed aggregate? This is concrete style that has been around for hundreds of years and became popular to be used as a 'feature' product from the early 1900's. The process to achieve exposed aggregate is that the smooth top layer of cement is washed off just before the drying process is completed. There is a selection of exposure depths in that it can be left as an excellent non-slip surface or it can be partly sanded to retain the non-slip but making it less coarse to walk on or it can be sanded smooth and polished once the drying process is completed.